If you want to bring back your damaged teeth to its former glory, the dentist might recommend you to get a dental crown. Dental crowns are ideal for persons who have chipped teeth, cracked teeth, severely decayed teeth, and weak teeth. Dental crowns are placed over the tooth to cover the entire visible portion of the tooth that lies on the gumline.

If you want to bring back your damaged teeth to its former glory, getting dental crowns can be considered. Dental crowns are ideal for people who have chipped, cracked, severely decayed, and weak teeth. The said prosthesis can be placed over the tooth to cover the entire structure that lies on the gum line and prevent it from further damage. To know more about the said prosthesis, continue reading below!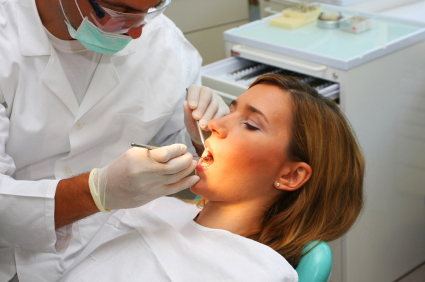 What are dental crowns?
A crown is an artificial restoration that is placed over the tooth and is often referred to as a dental 'cap'. The said dental restoration aims to make the teeth stronger and at the same time, improve its appearance. Dental crowns can be made of materials like porcelain or gold. The latter option provides a strong bond that doesn't fracture or wear away the tooth. On the other hand, dental crowns made from porcelain offers a more natural look and is ideal for people who have metal allergies.

Why is a dental crown necessary?
Prevents a weak tooth from breaking.
Holds together parts of a cracked tooth.
Restore an already broken tooth or one that has worn down severely.
Covers and supports the tooth with a large filling where there isn't enough natural structure left.
Can be used to cover a dental implant.
Use to hold a dental bridge in place.
Cover misshapen or severely discolored teeth
Save a tooth that has been damaged by decay and can no longer be supported by a filling.
What are the best practices to care for a dental crown?
Practice proper oral hygiene. Brushing the teeth twice a day and flossing is a must to keep the dental crowns and natural teeth healthy.
Avoid chewing hard foods, ice, or other inedible objects because permanent dental crowns can be damaged.
Be sure to book regular appointments at Indian Hills Dentistry for our dentist to perform examinations and cleanings to ensure the status of your dental prosthesis as well as natural structures.

Aiming to restore your teeth as natural as it was before? Contact and visit us at 2850 S. Church Street, Murfreesboro, TN 37127 to know more about Dental Crowns Services in Murfreesboro, TN, or to schedule your appointment with Indian Hills Dentistry.